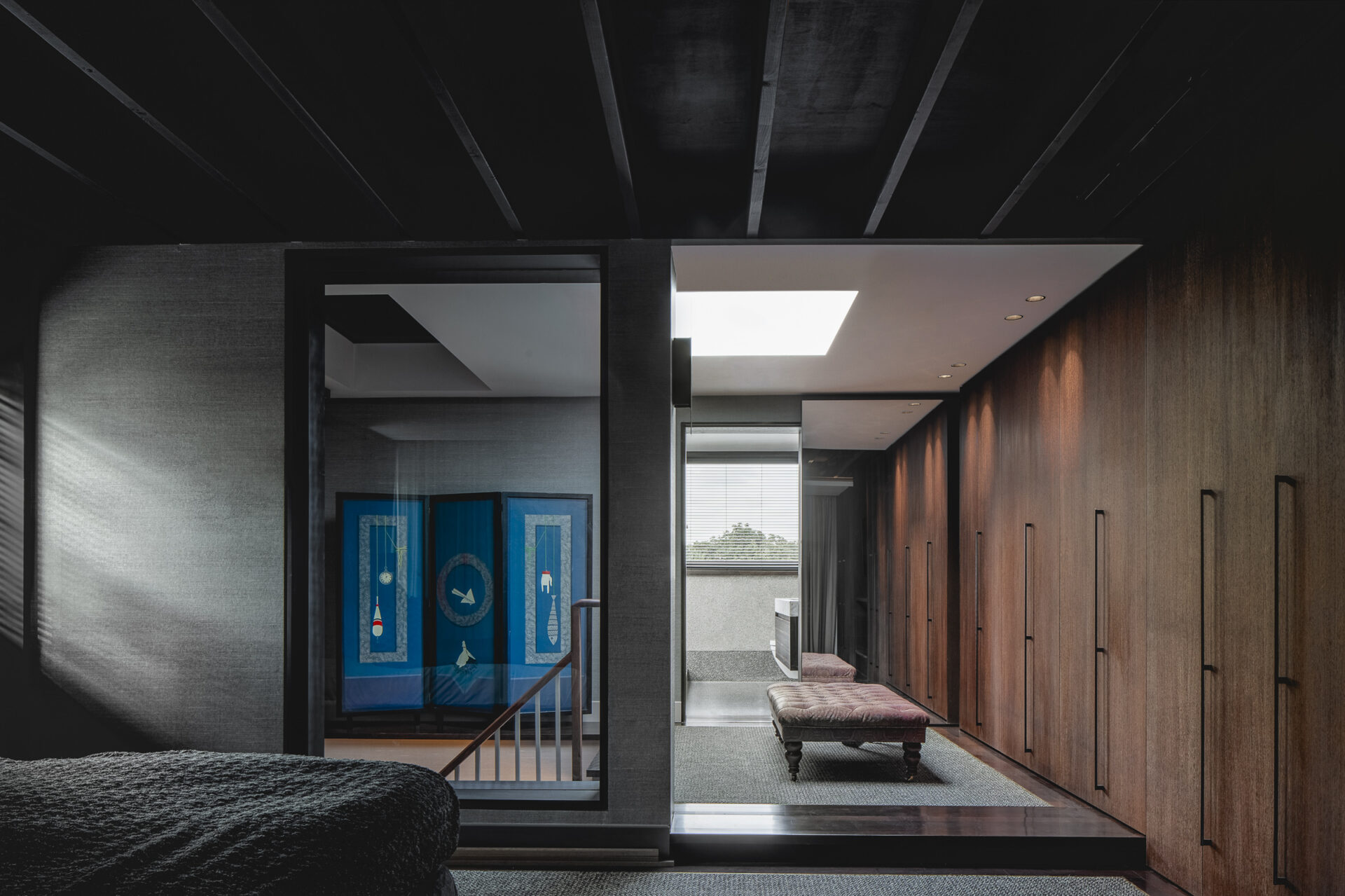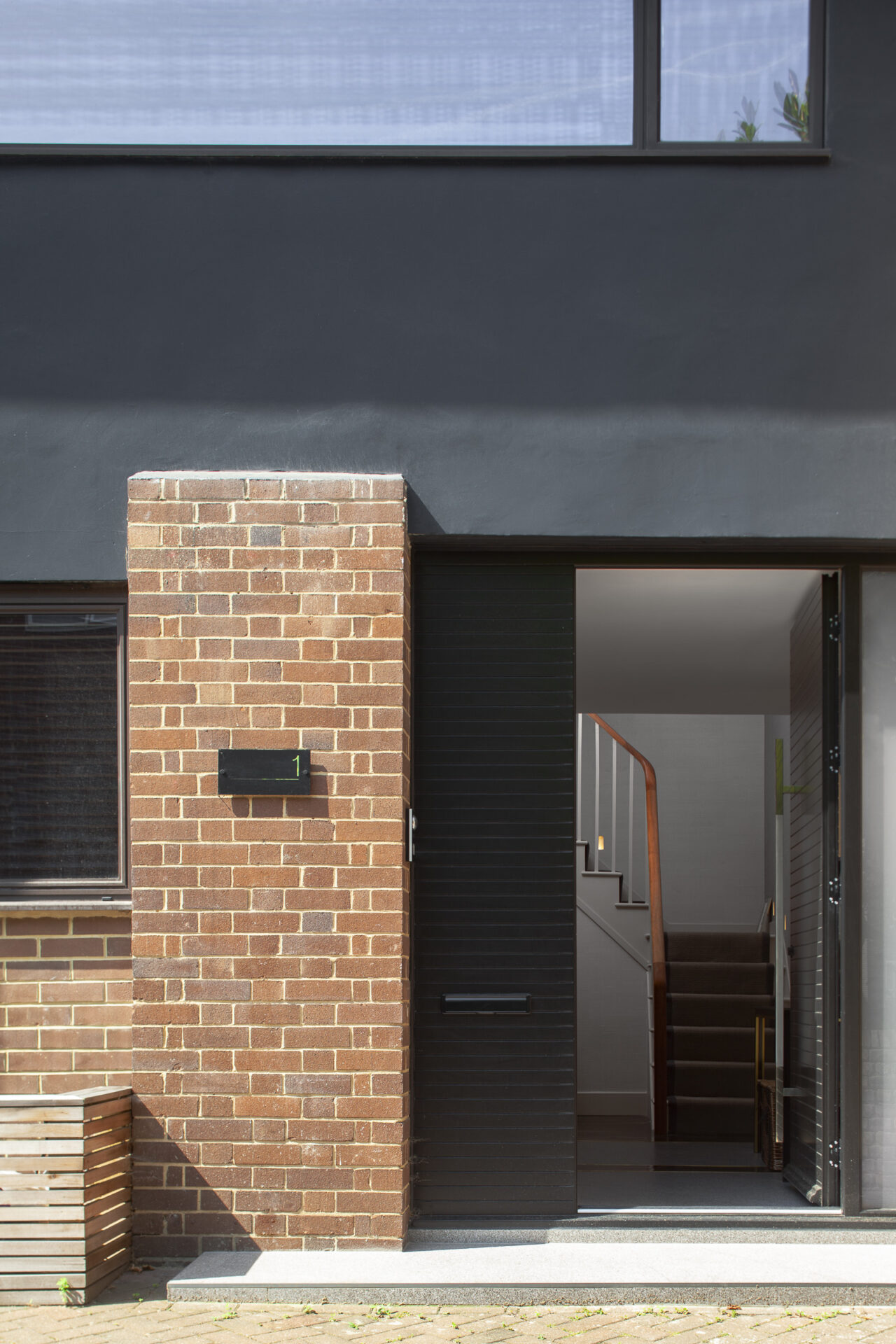 Situated in the elegant and exclusive area of Primrose Hill in North London this family house of 5 levels is one of a kind.
refined and cosy four-bedroom property overlooking one of the most fascinating parks in London. The project involved the complete renovation of the building with the addition of a top floor extension.
Photography by Simone Morciano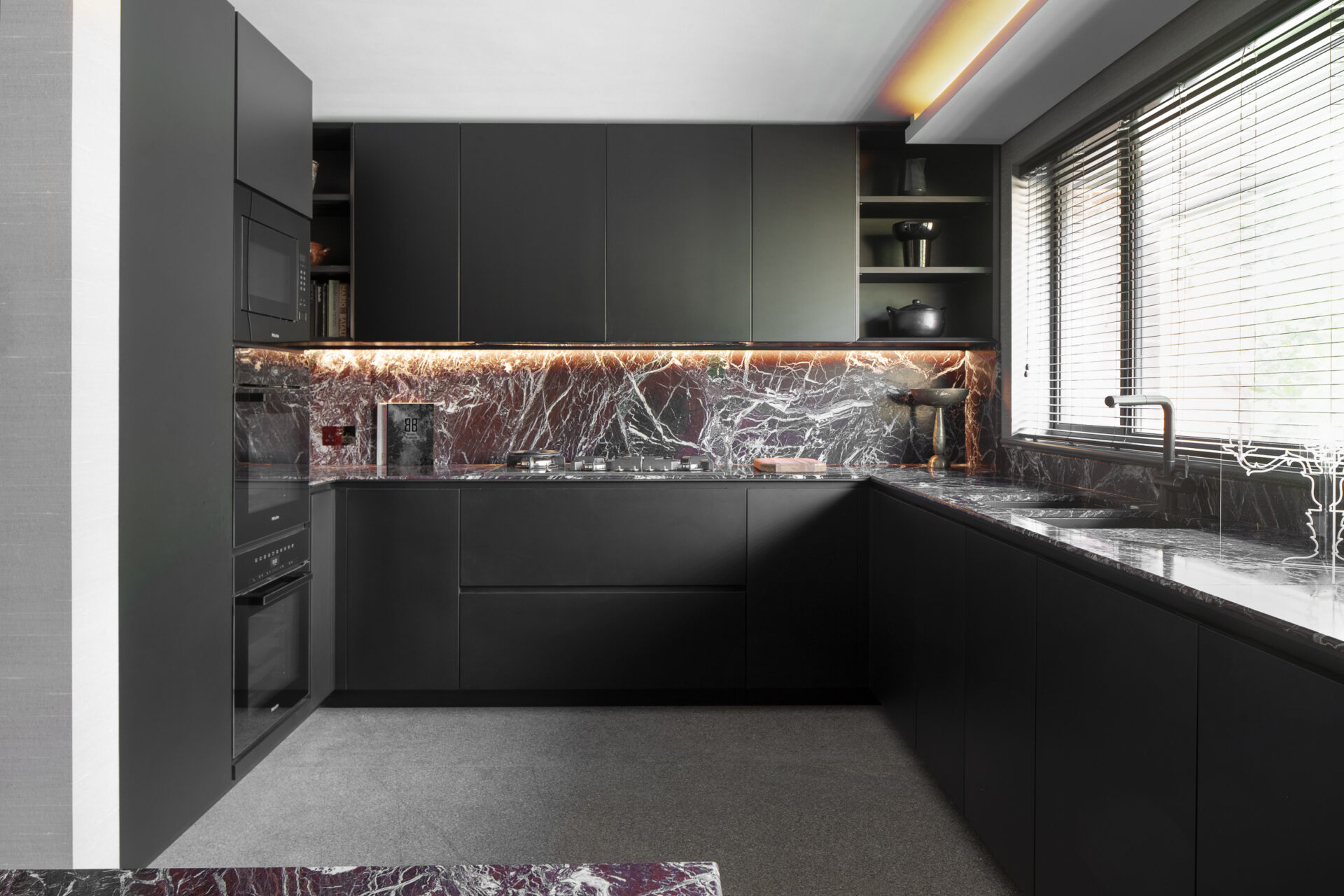 The client's brief has been quite clear and simple since day one:
"An interior that reflects the natural character of the hill and where you can escape the chaos of city life"
The design has been informed by the desire of the client of maximizing the visual connection with the natural surround. Every space has been tailor made to fit an elegant and dynamic lifestyle.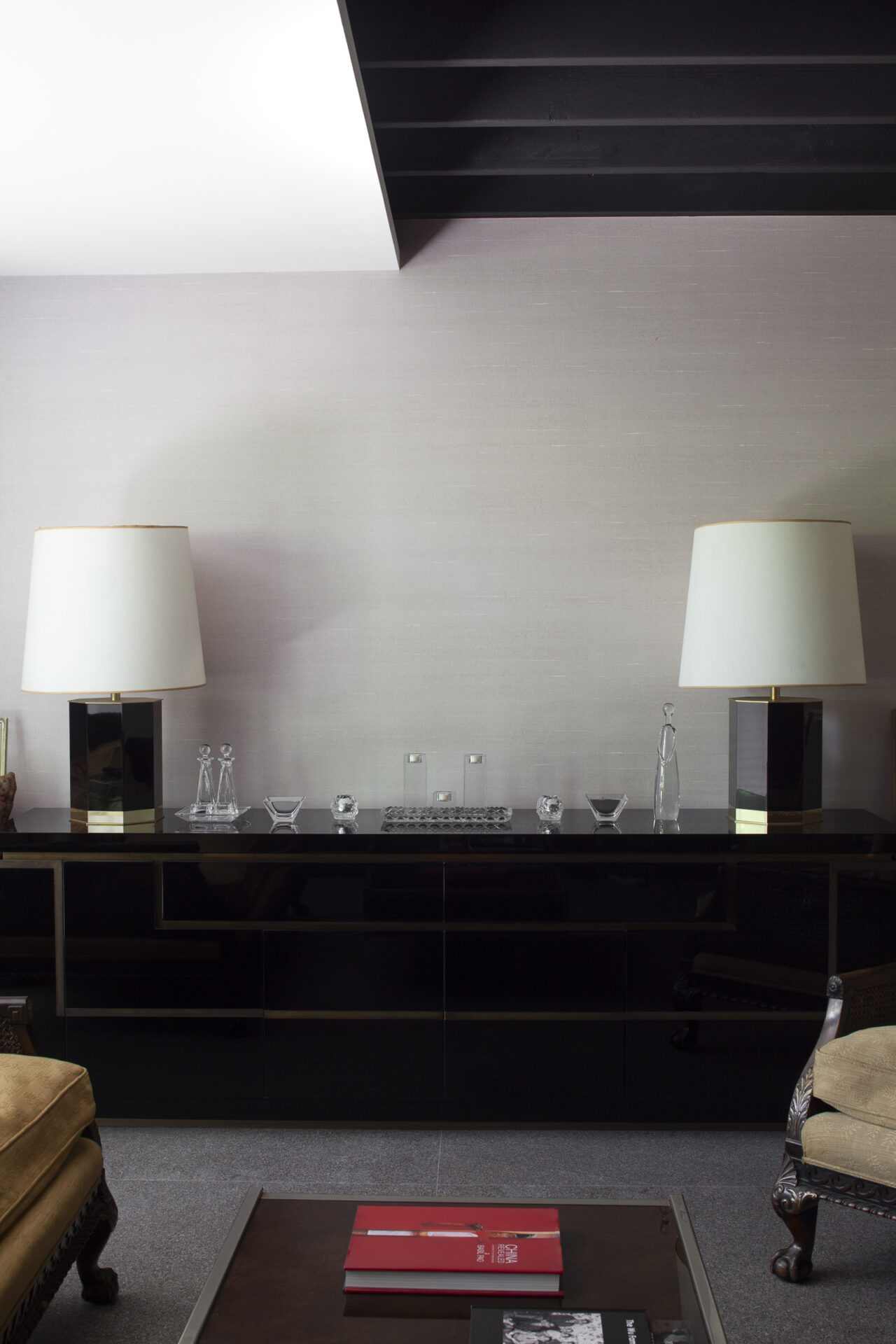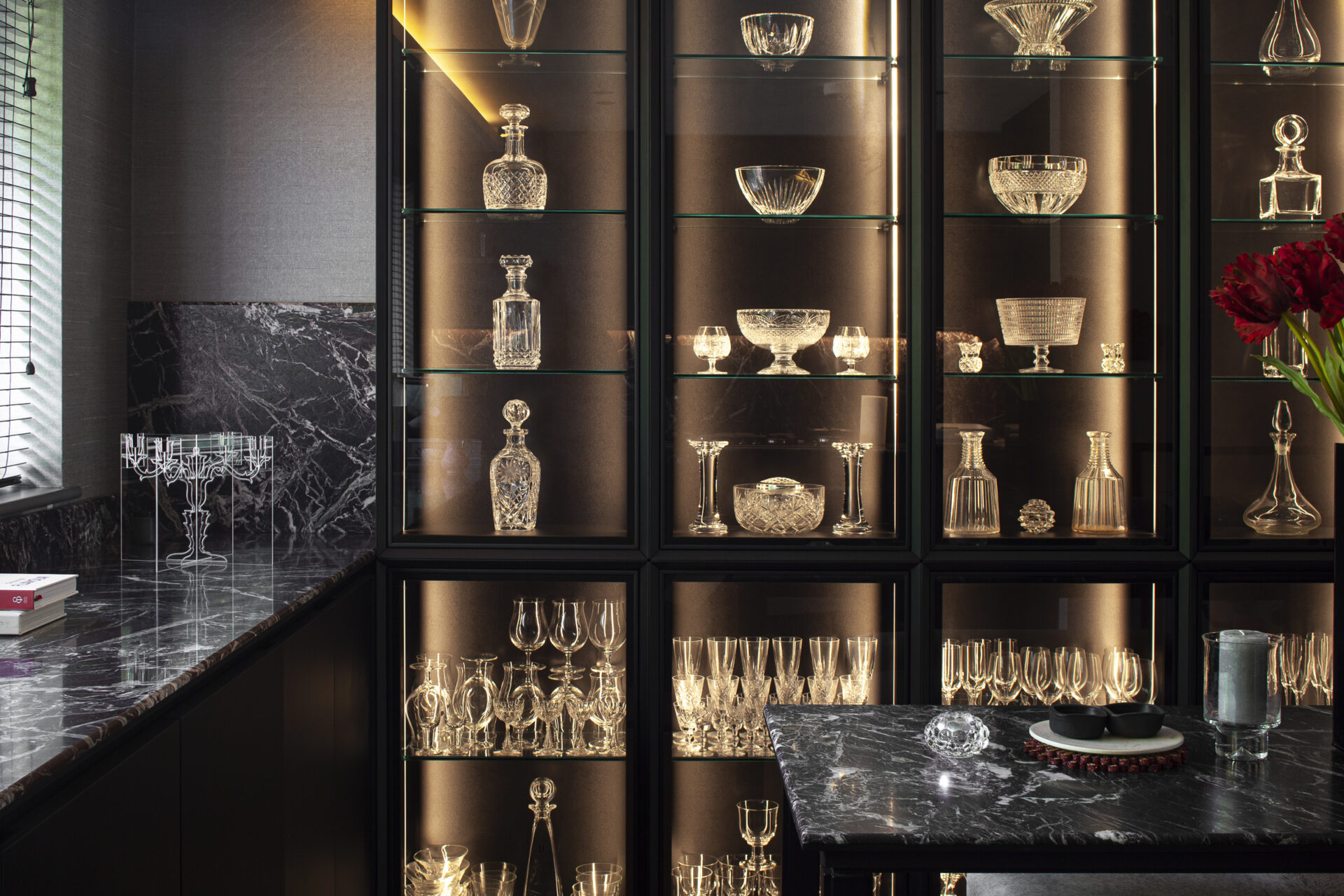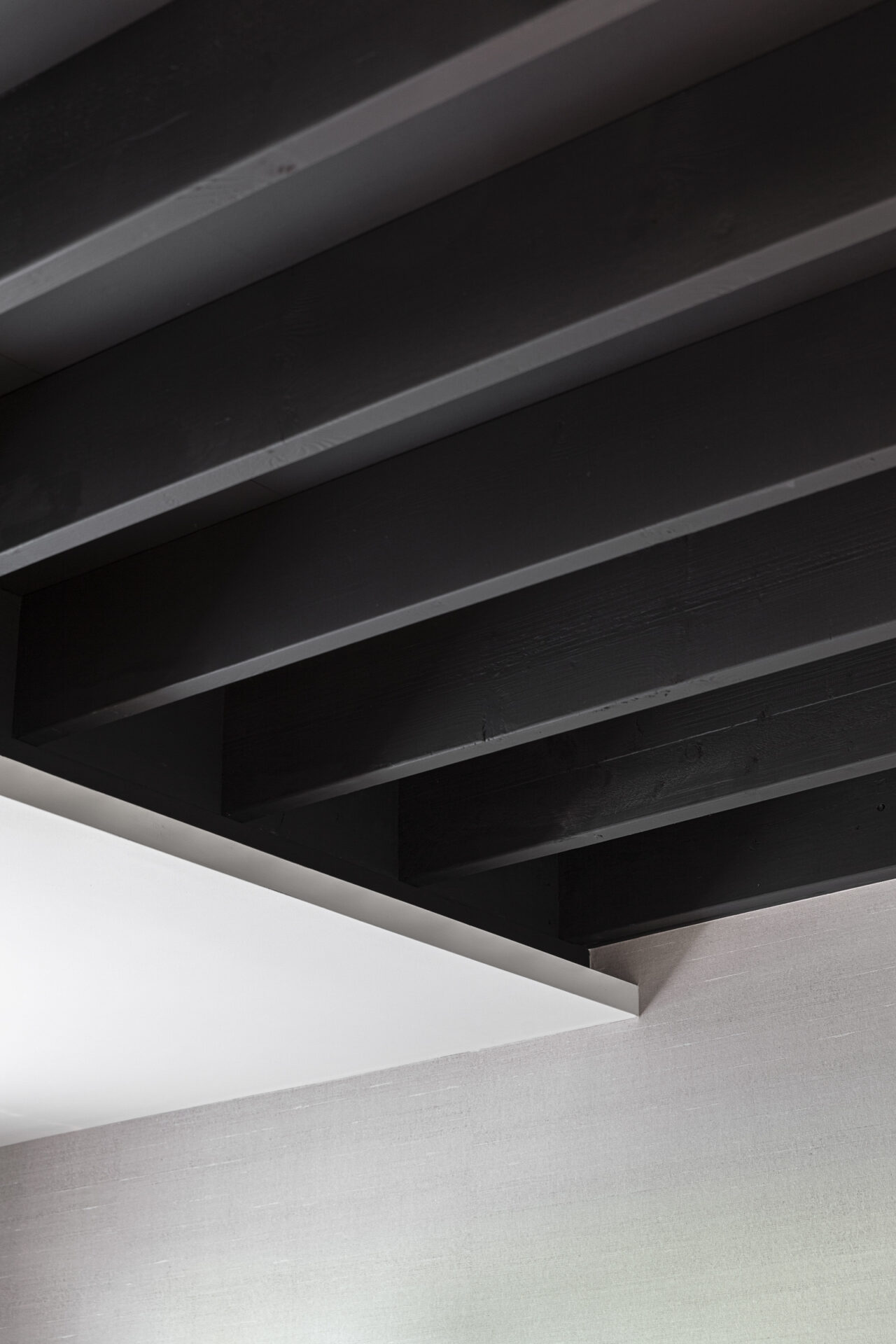 The exposed black wood ceiling joists and the dramatic lighting scheme generate a sophisticated interior. Being the client passionate about fashion and fabrics the selection of colours, textures and materials has been informed by the newest trend in fashion.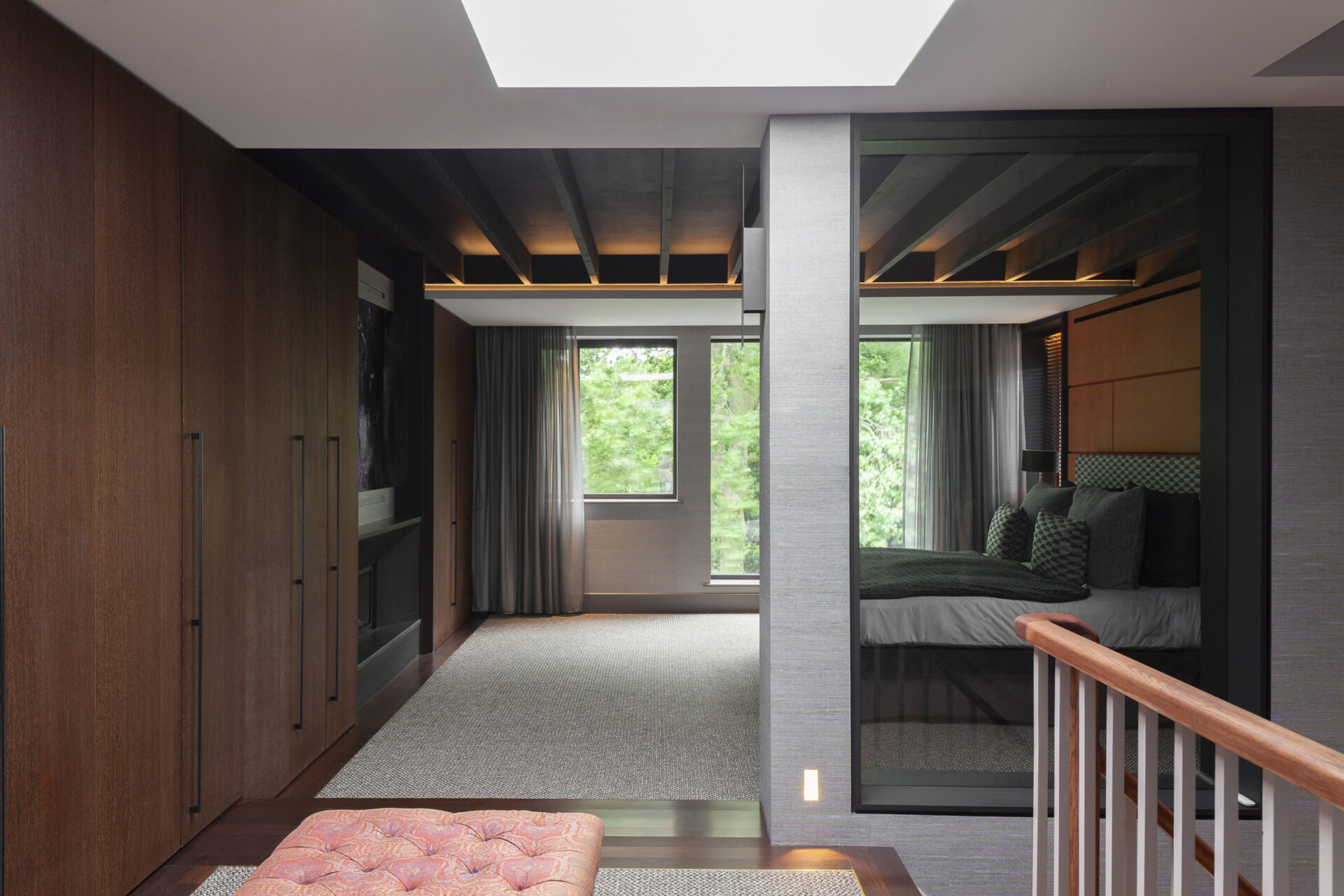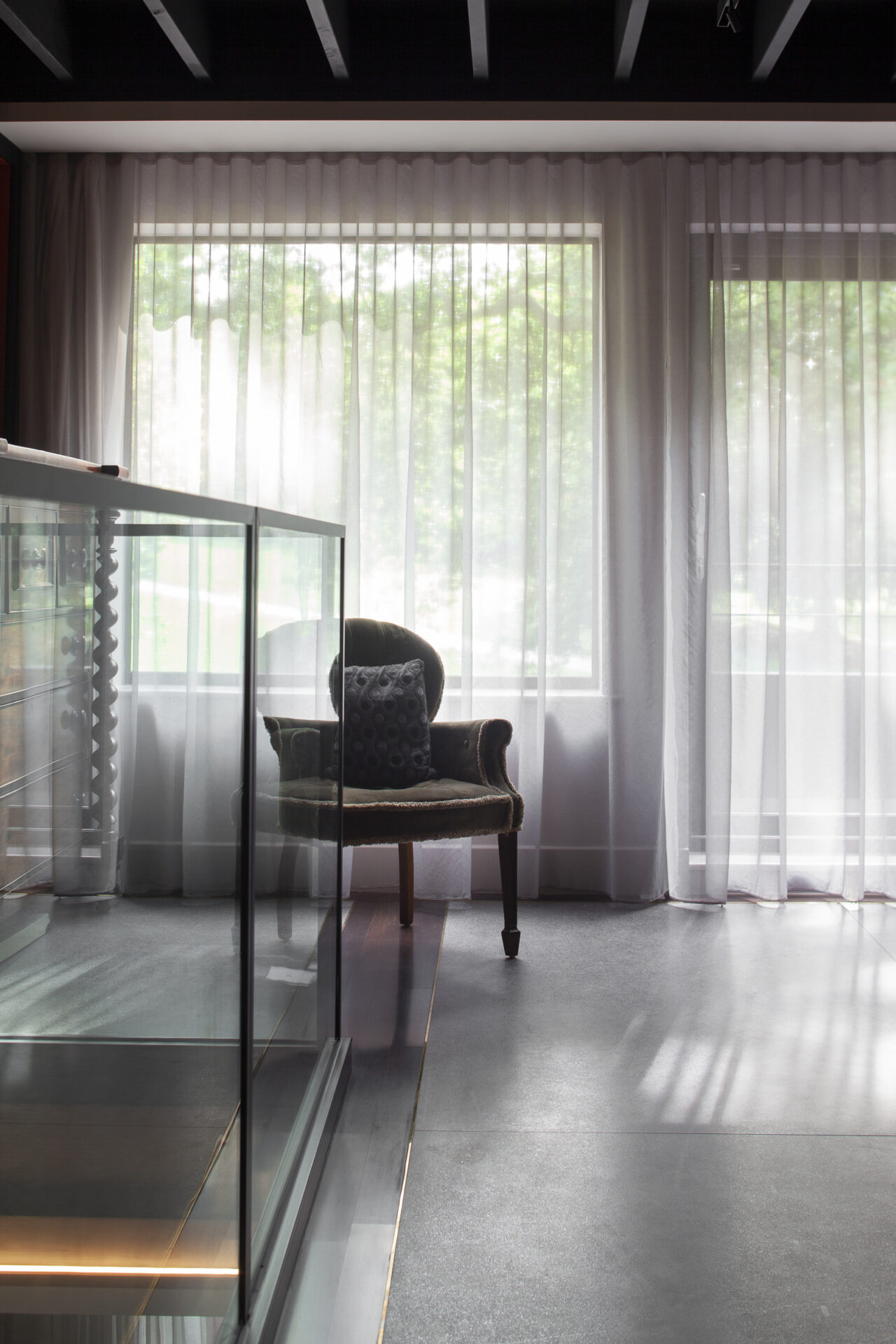 The floor finishes span from dark wood to rich terrazzo tiles and natural fibres inset carpets. On the walls there is a constant alternation and play of floral motives and fabric texture. A double height space has been created between to emphasize the open space design and the view of the hill.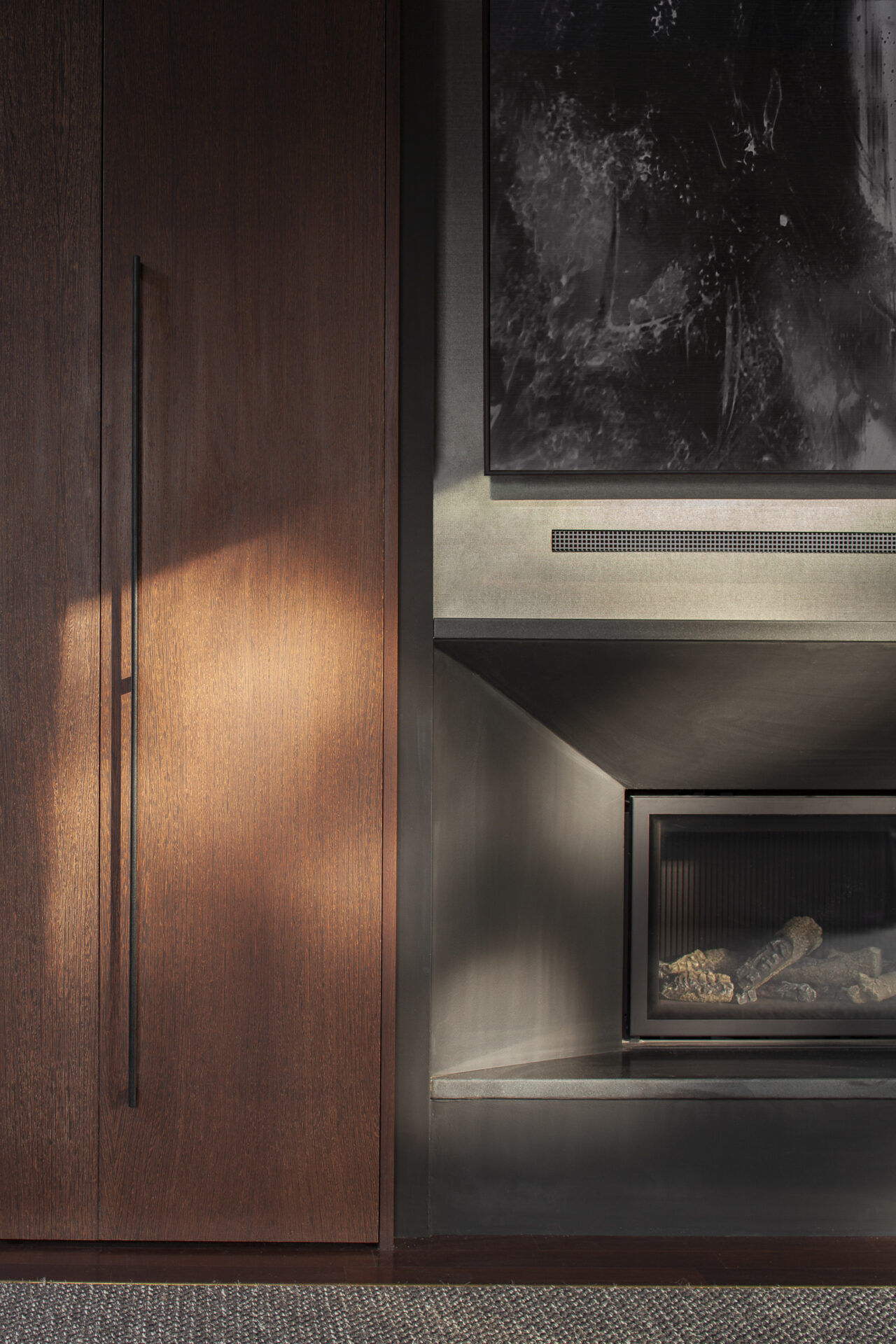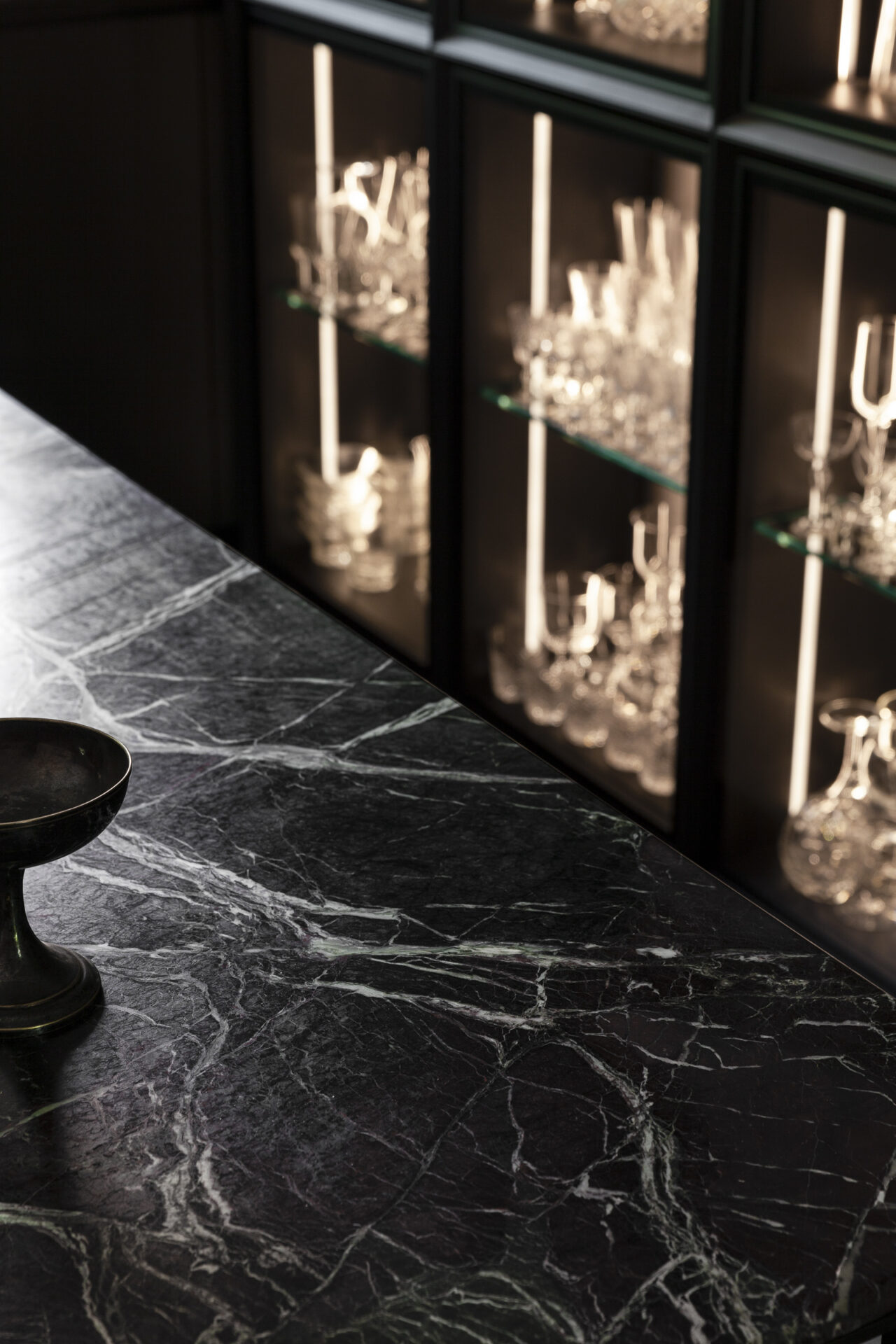 At the first floor, hidden behind a secret door, the powder room introduces the guest to an unexpected world of colours, textures and materials. The mood board of the room brings into the interior the vegetation of the park, constantly recalling the exclusive location of the house. Through different materials, pattern and colours each room gets its own unique identity bringing to life a custom made and chic design. Function and lifestyle have been side to side at every stage of the project in order to enhance the client's quality of life