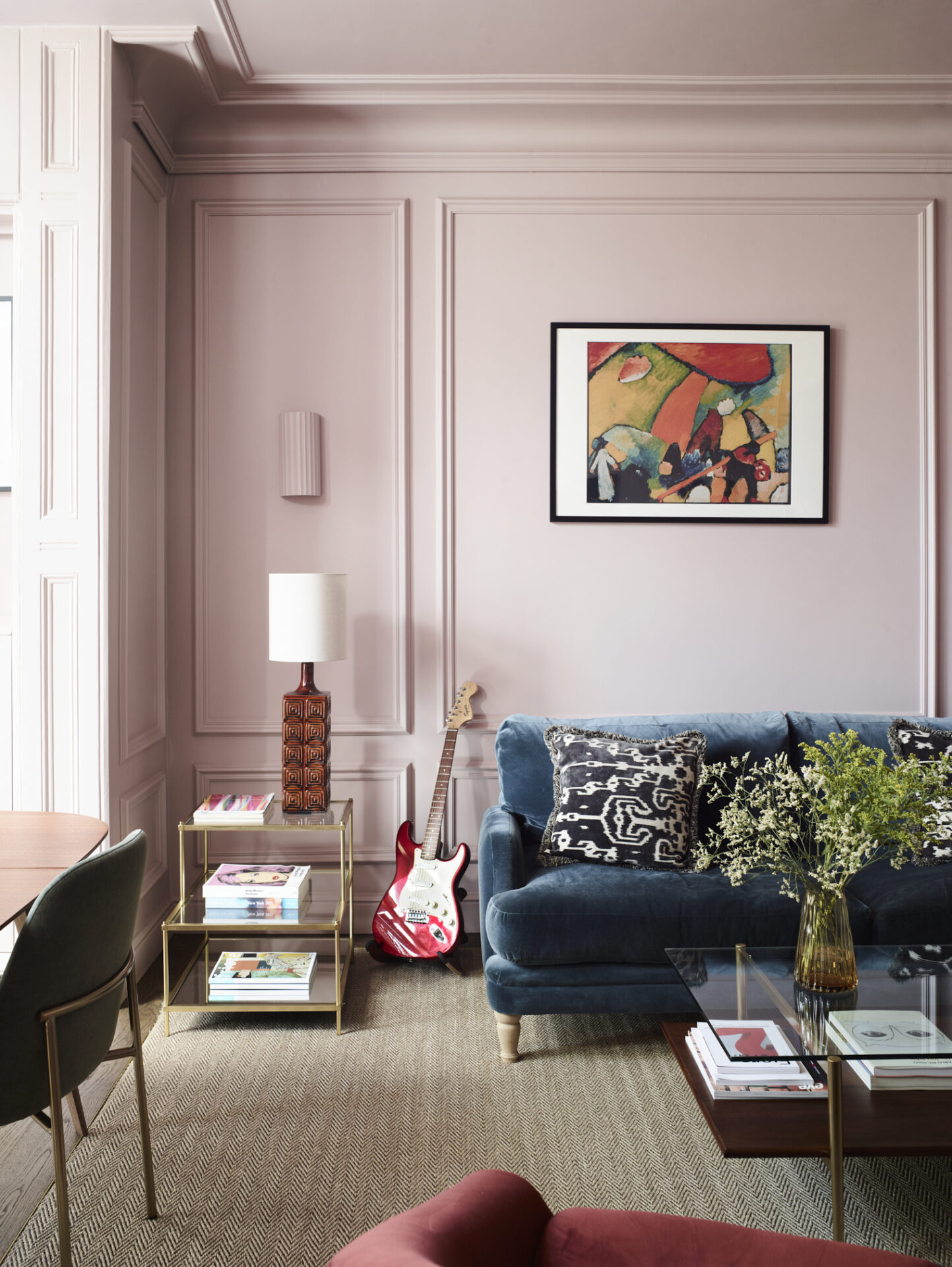 An 'unloved blank canvas' of a home has been turned into a transformed space that oozes sophistication, and a refined colour palette.
Two creative clients wanted something special for their one-bedroom ground floor flat within a handsome Victorian house in the elegant Conservation area of Belsize Park (northwest London). The project involved the complete renovation of the property in order to reflect the client's character and personality.
Photography by Mary Wadsworth
Styling by Mary Weaver Interiors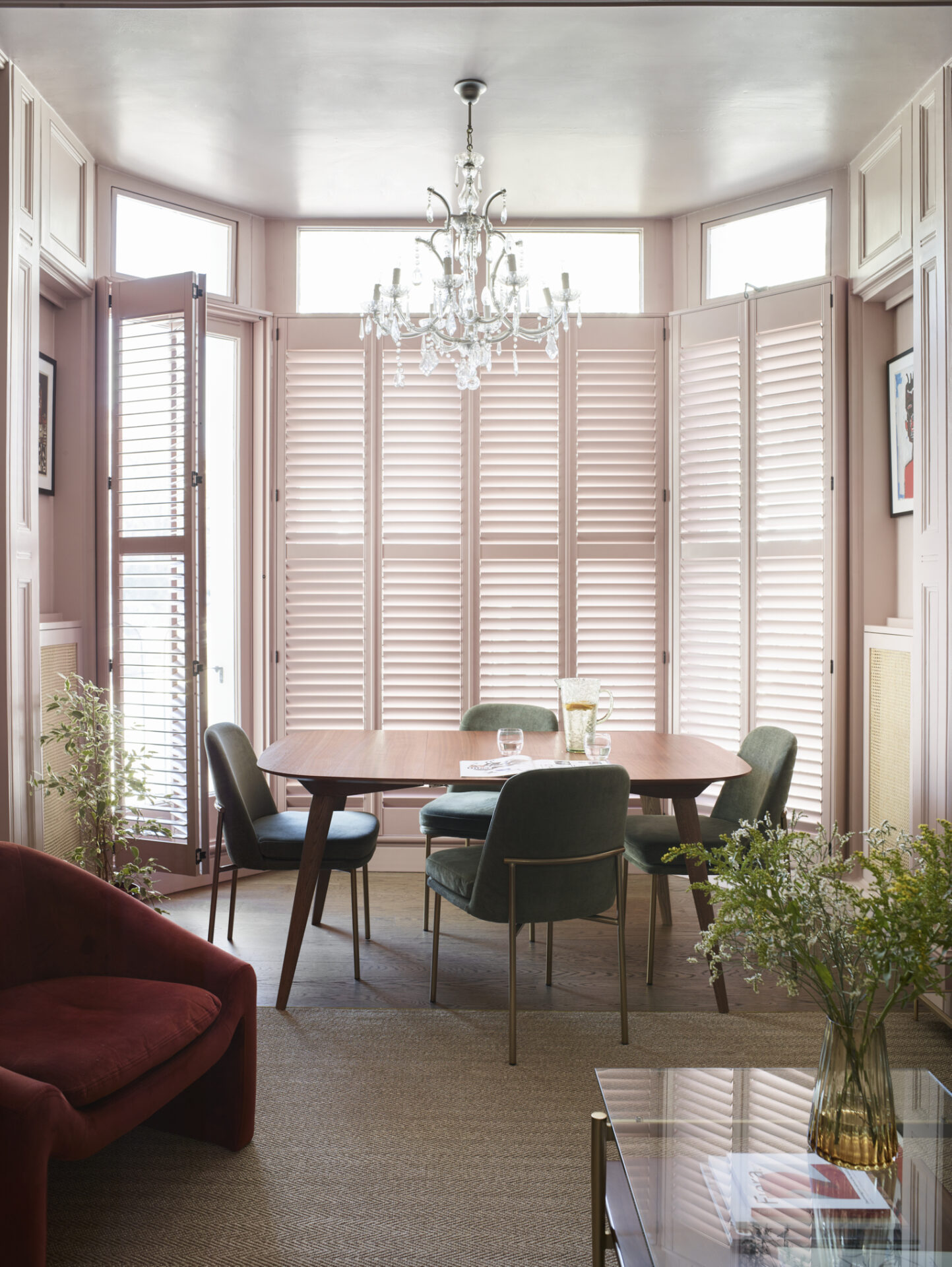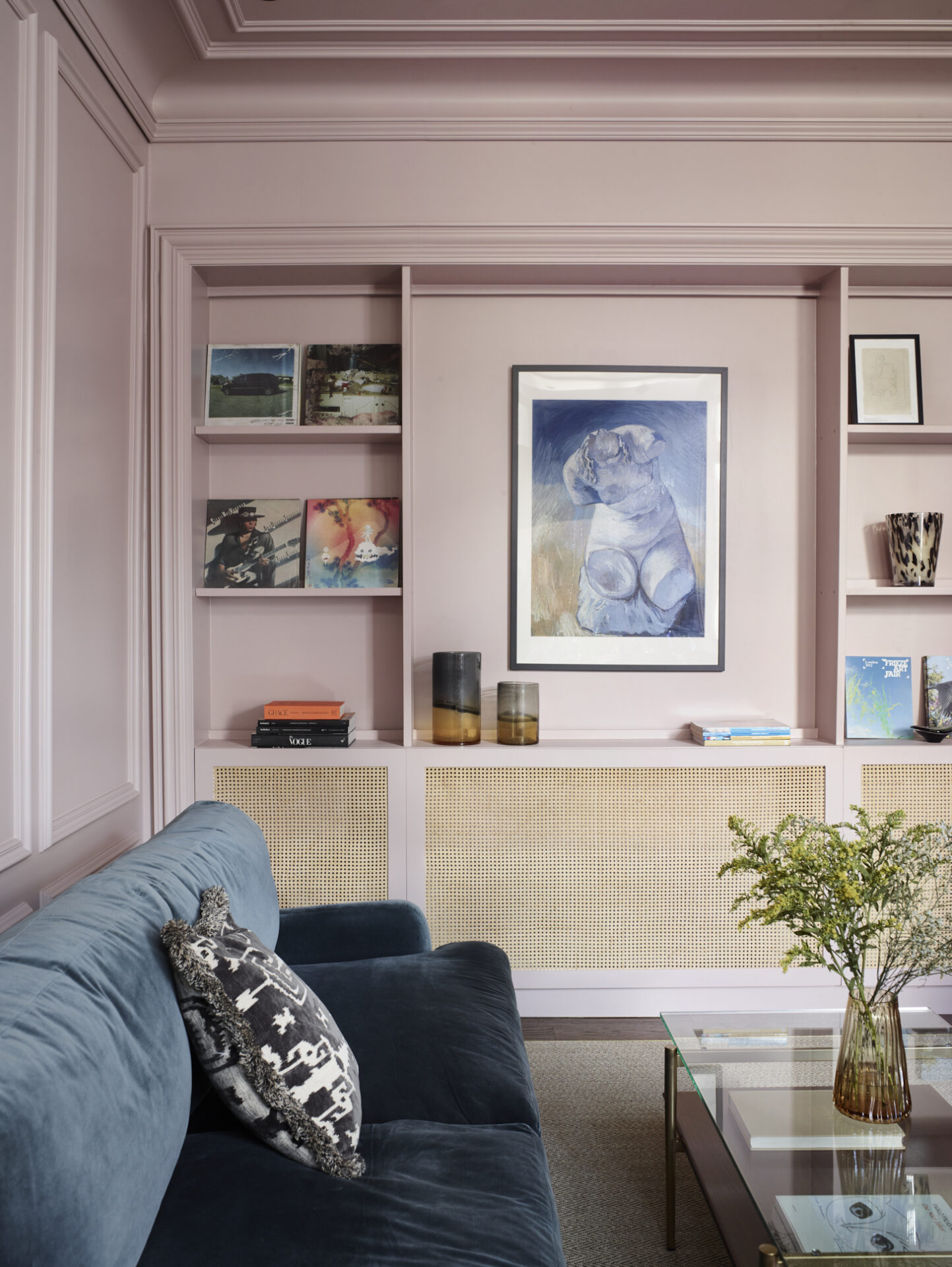 Today, the interior radiates serenity and a feeling of spaciousness thanks to ceilings that have been raised throughout and 'invisible' doors that disappear seamlessly into walls.
Character comes from artfully panelled walls that add an air of grandeur and the cohesive mix of textures like wood, sisal, rattan and stone used throughout.
Being the client deeply into fashion and fabrics the selection of colours, textures and materials has been informed by the newest trend in fashion.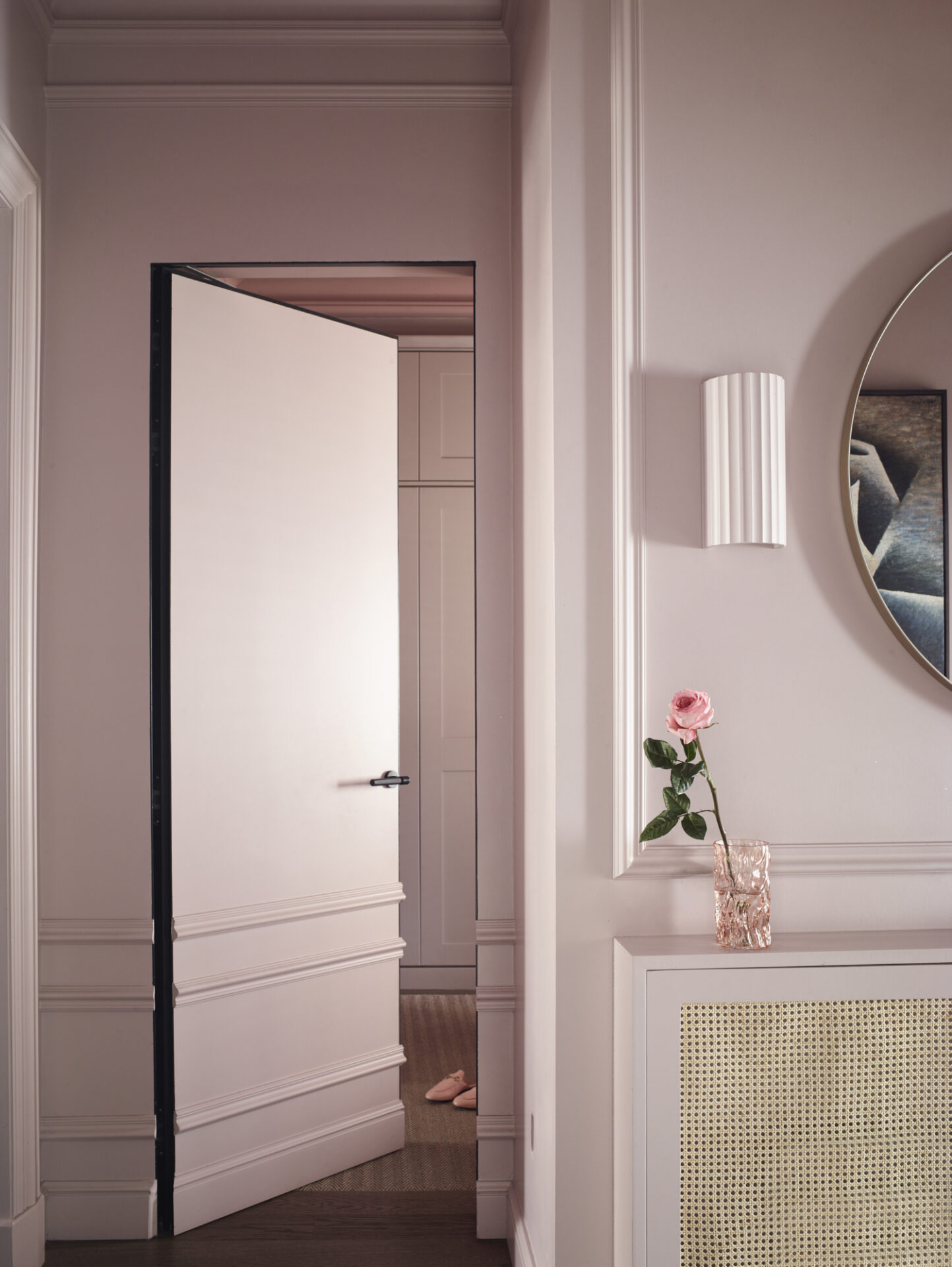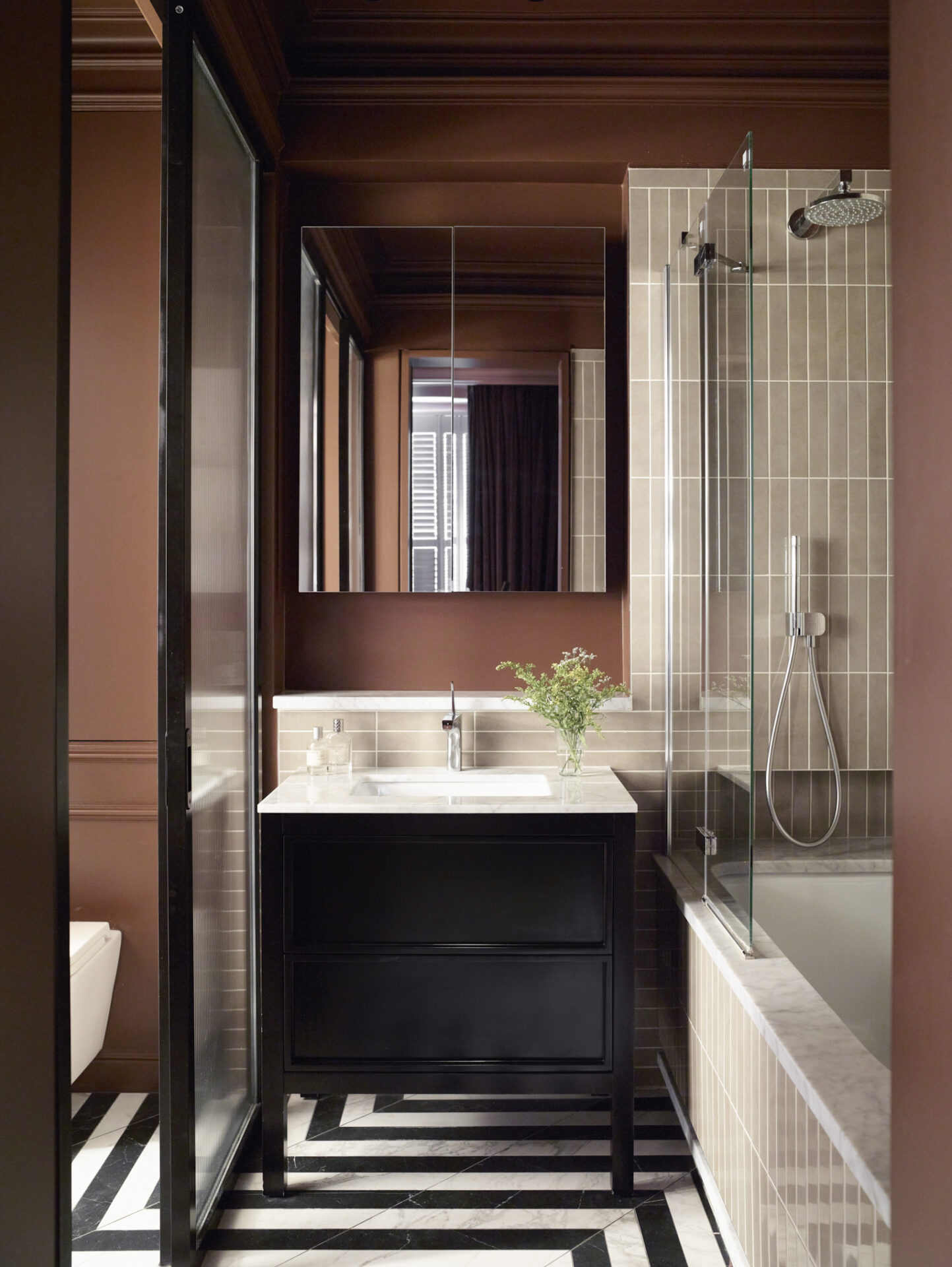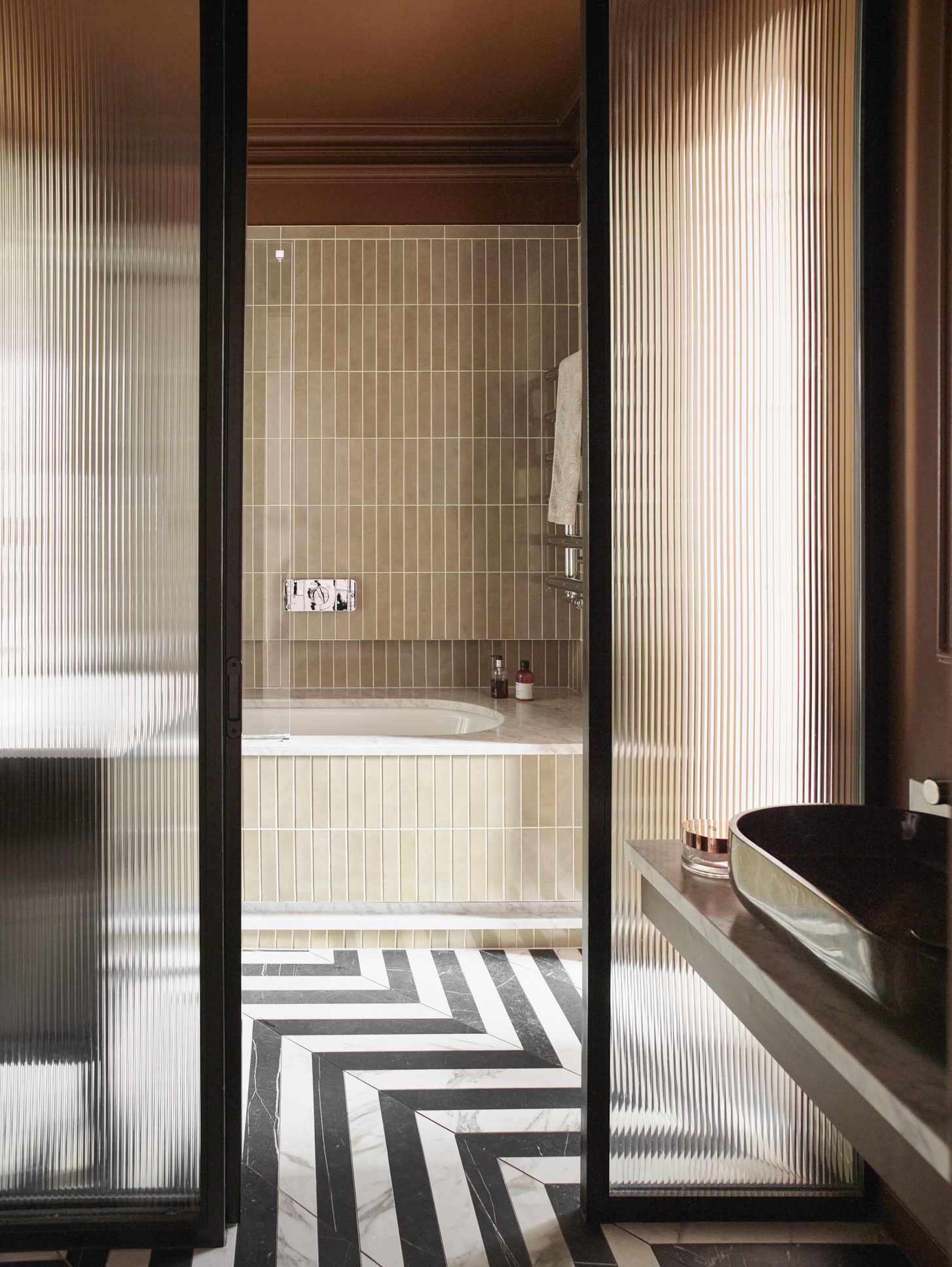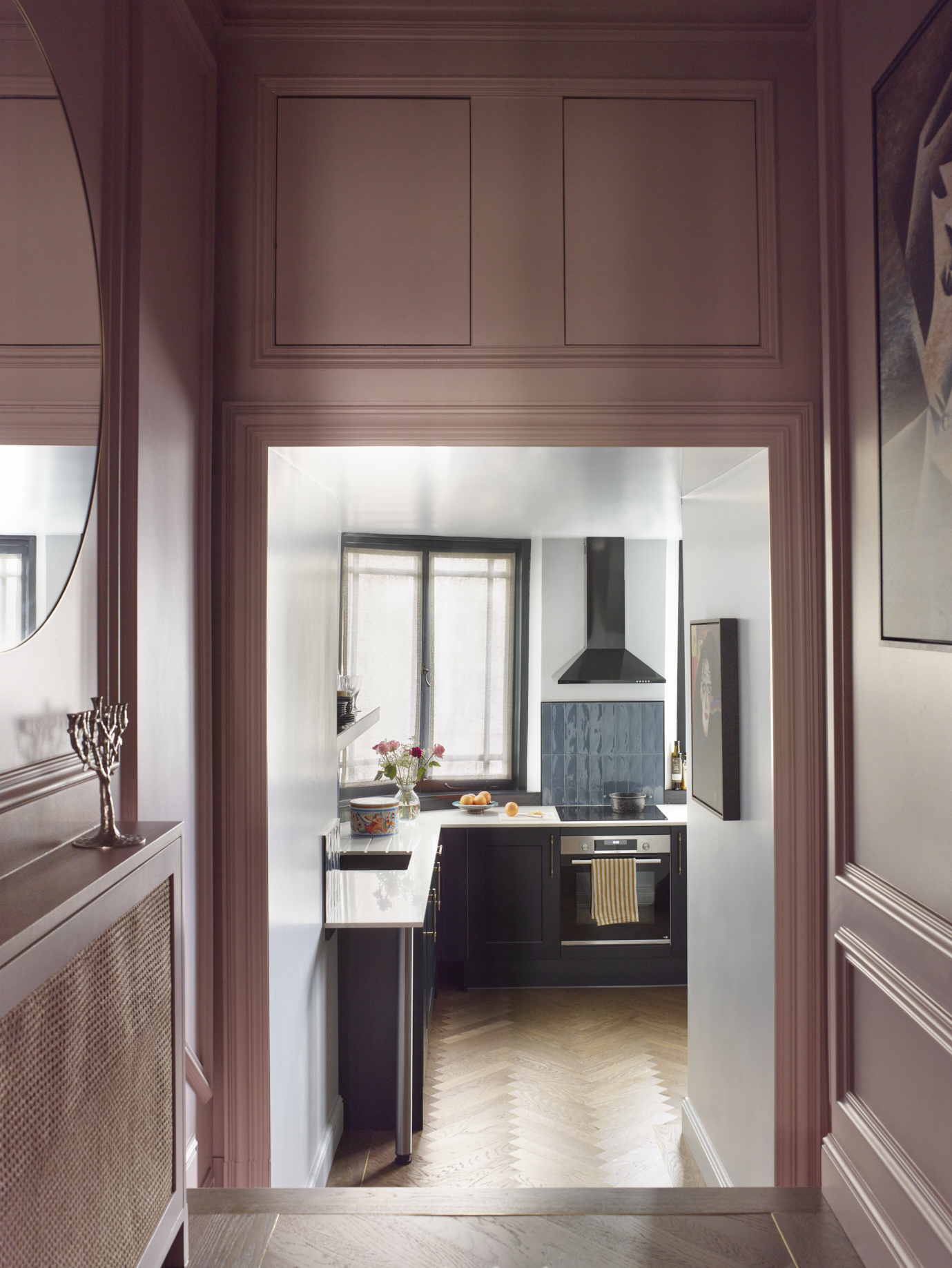 The unifying paint shades in the apartment were chosen with the clients and they beautifully link each of the different rooms. Painting the ceiling the same hue as the walls draws the eye up, making the property seem bigger and creates a cohesive feel.
The bathroom is cleverly conceived with an entrance from the hall for guests, and another from the couple's bedroom. It was initially painted pink but has ended up a rich chocolate for more of a wow factor. Colours, texture, patterns and monochrome accents create a unique and sophisticated interior.
The light-infused dining area, set in a window niche, is ideal for work and casual meals but doubles as a moody entertaining space. A gallery wall and a reading nook add new dimensions to the sitting room with its comfortable chairs and velvet sofa. All furniture and accessories have been carefully selected to complete and enhance the refined and cosy interior.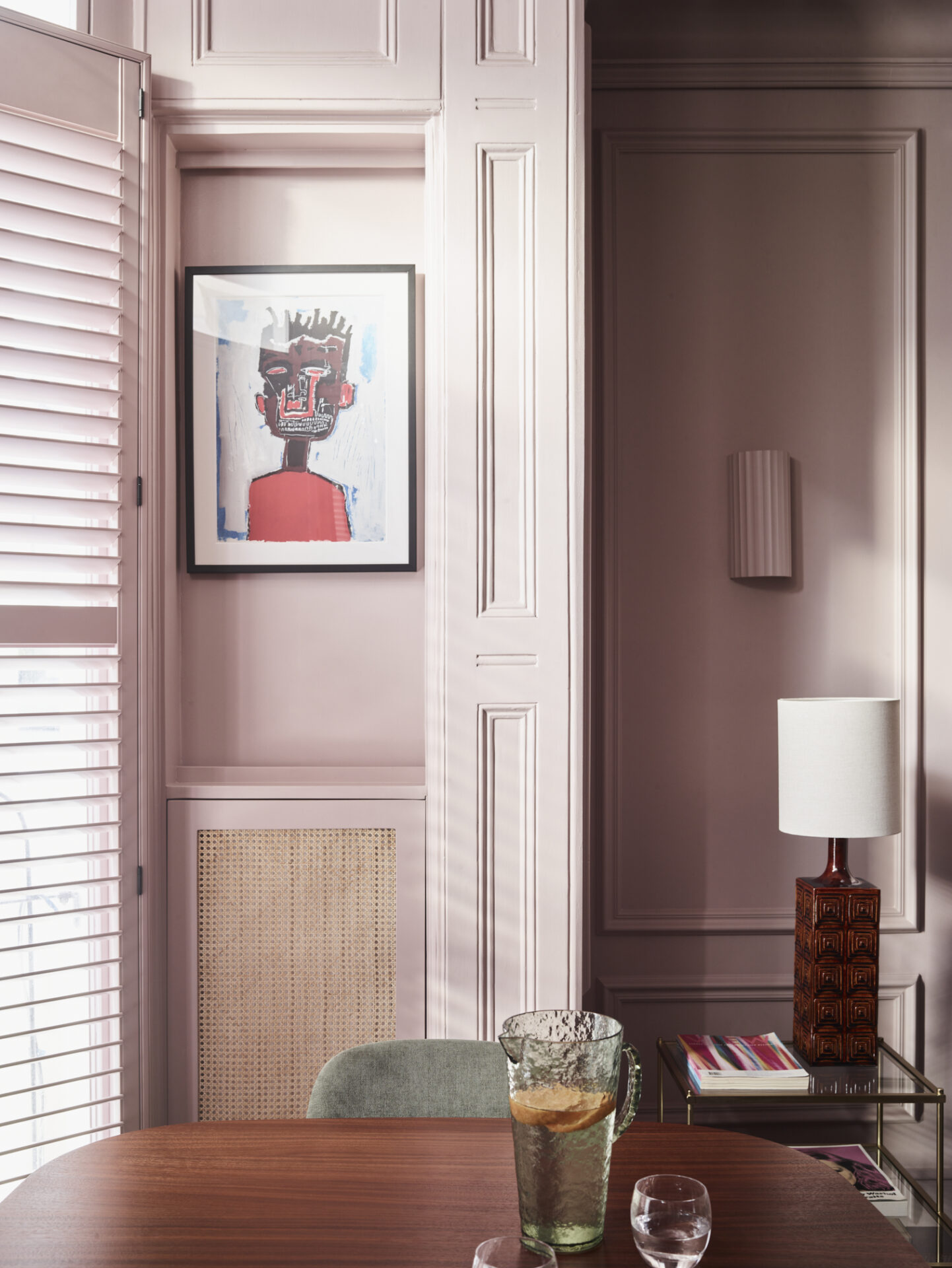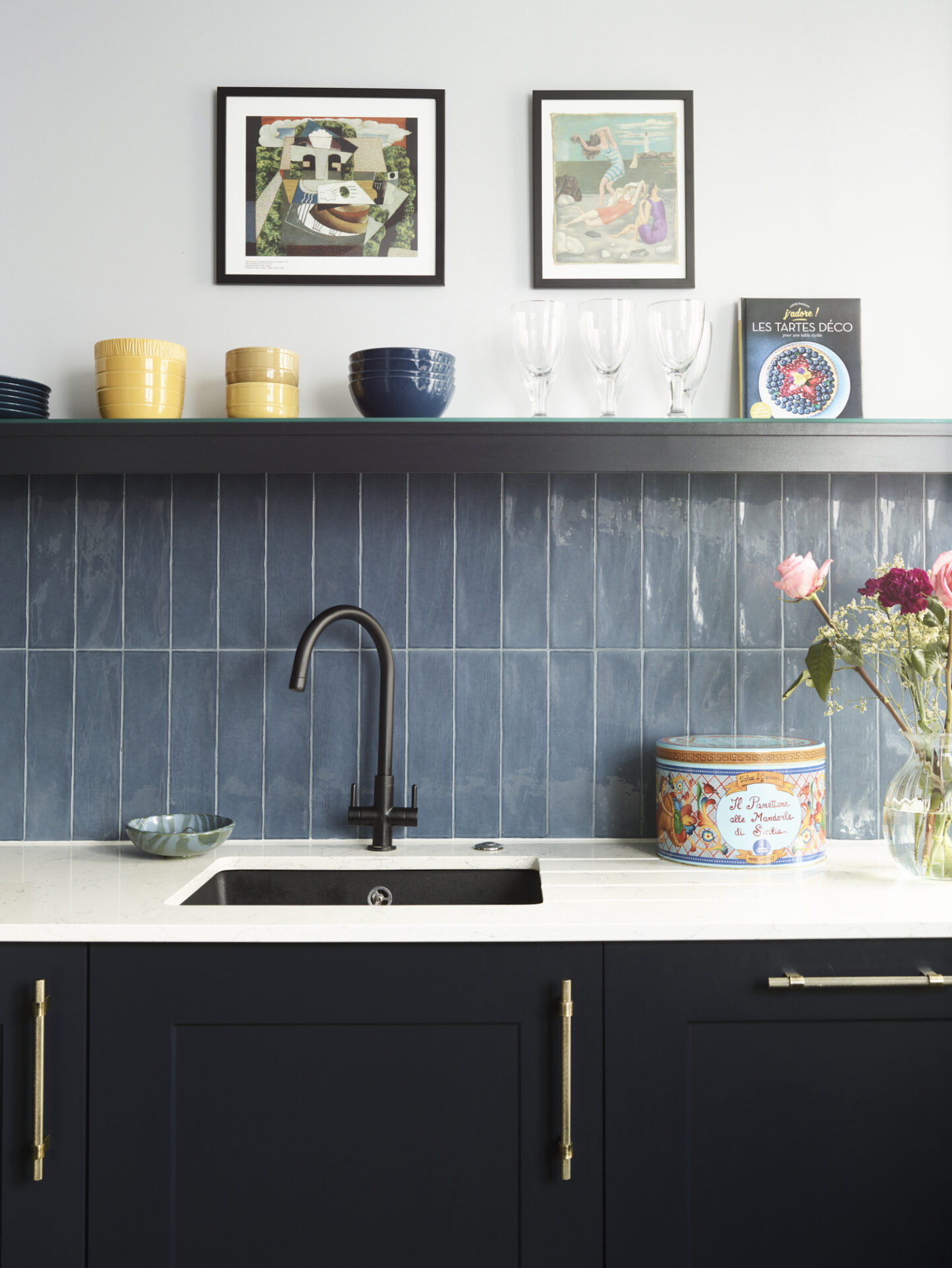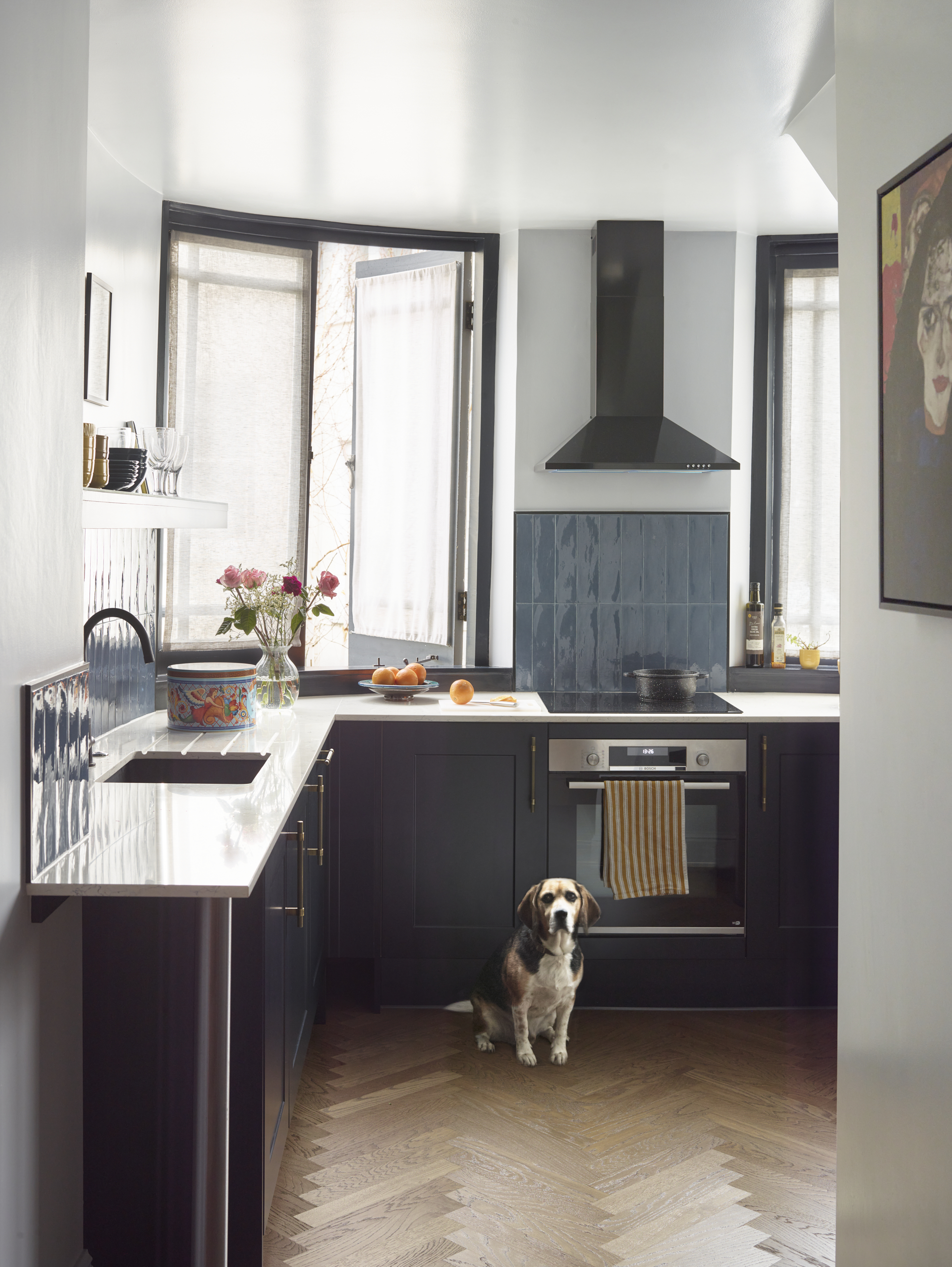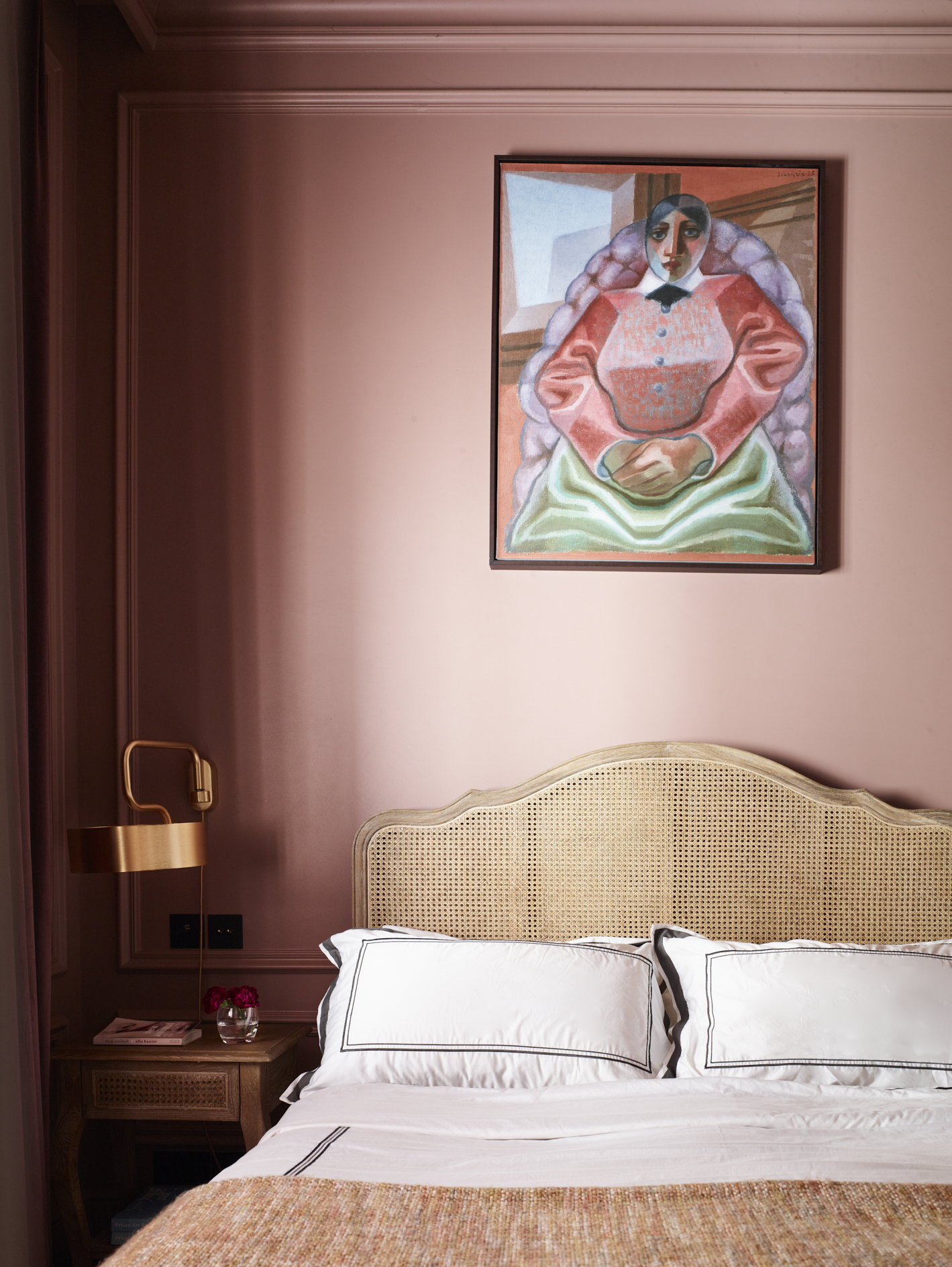 In the bedroom, a deeper pink was chosen to encourage relaxation, while the kitchen is a deliberate contrast with a palette of fresh blues.
Through different materials, pattern and colours each room gets its own unique identity bringing to life a custom made and chic design.
'We've gone from a boring featureless box to a home rich with character and air of grandeur and restrained elegance' was the client's final feedback.