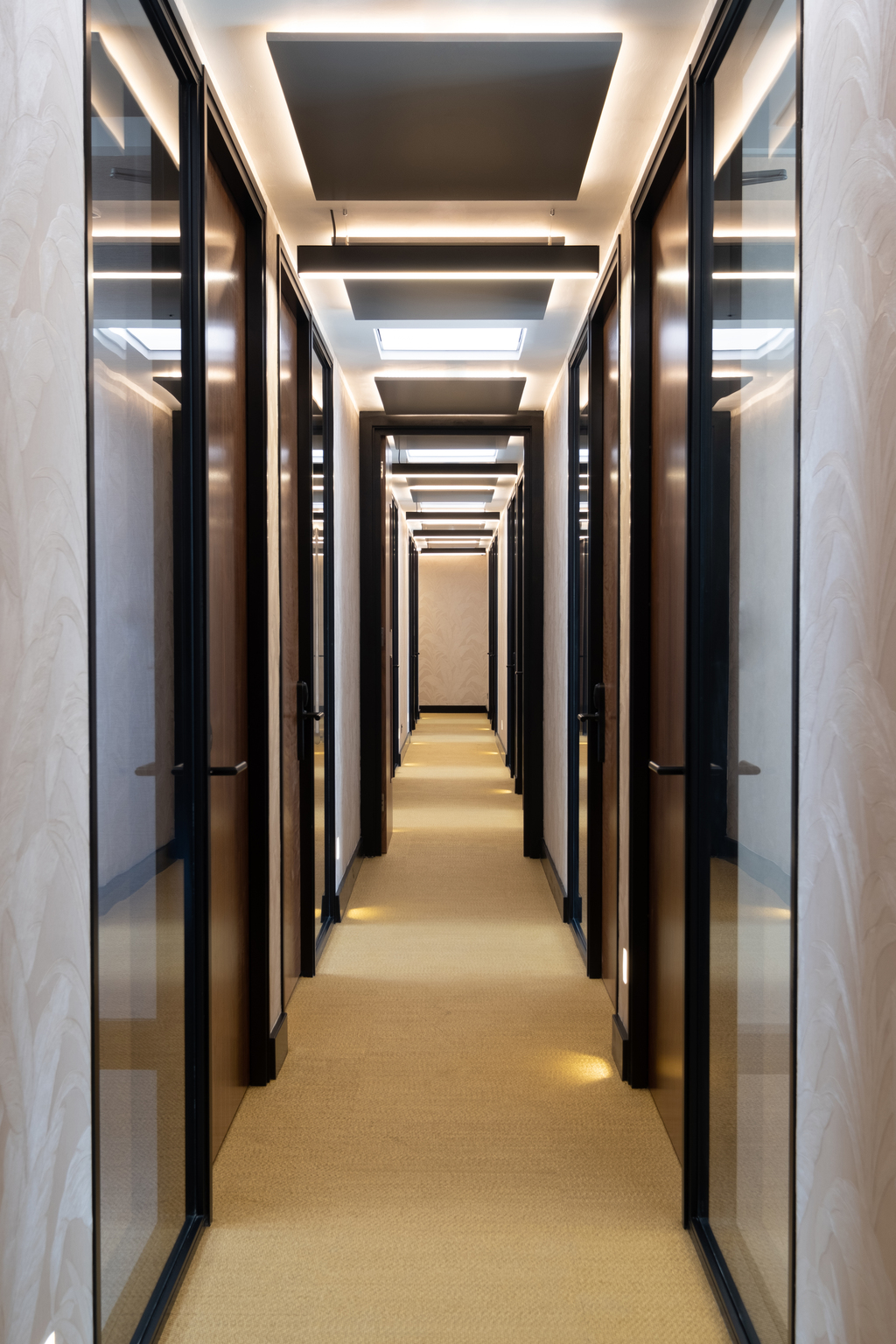 An exclusive and smart office space for dynamic people in North London. An ideal environment for successful businesses.
The elegantly designed rooms and common areas follow a very specific initial brief. The project brings to life the goal of a long established client: a fresh design alongside state of art comms infrastructure.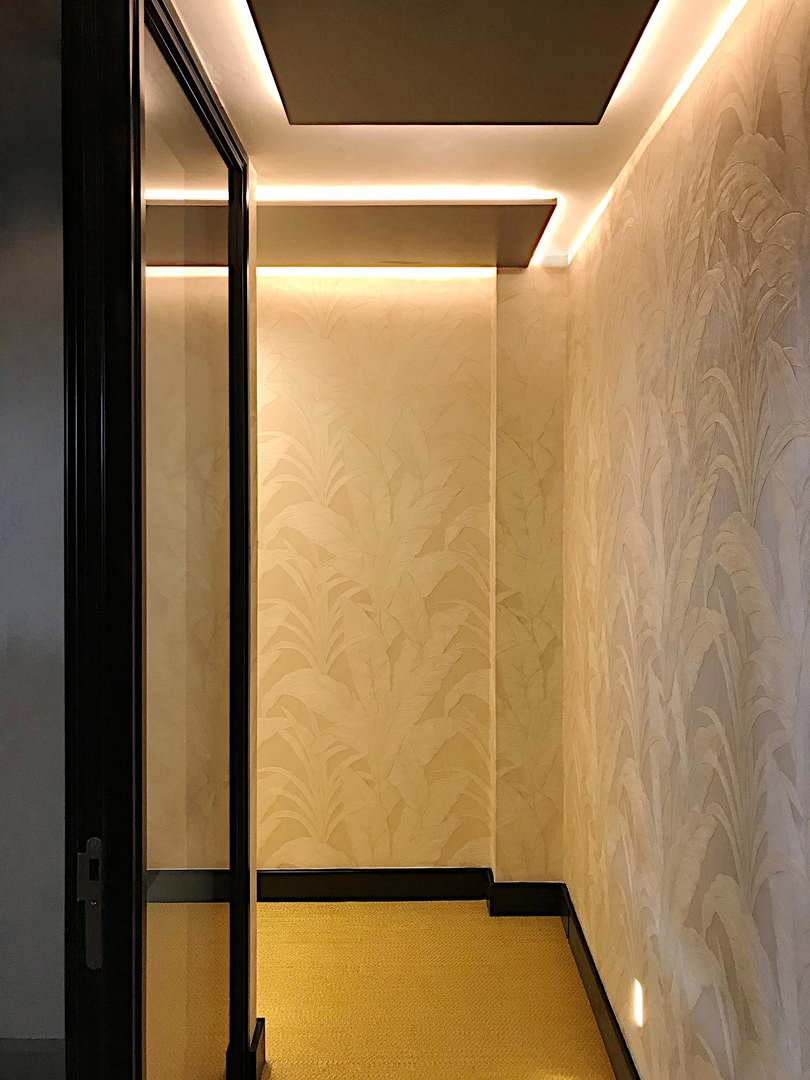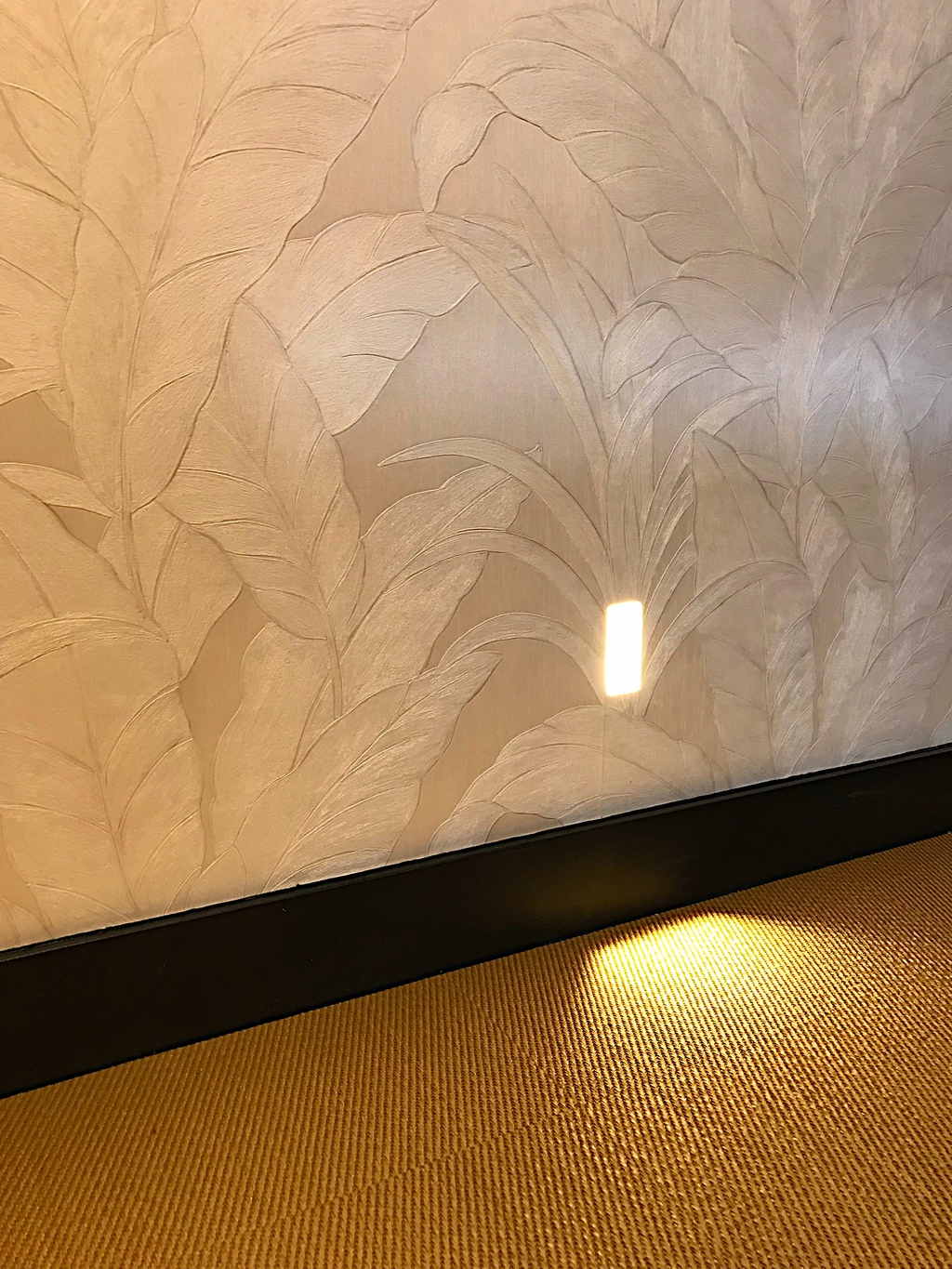 The creative process has been informed by a careful research and selection of the materials. The last trends in the fashion world have been of strong influence. Floral motives for the walls and fabric textures to the floors create cool and smart spaces. While black frames and vivid colours bring the work environment to life, the lighting scheme generate a functional and dramatic setting to fulfil client expectations.